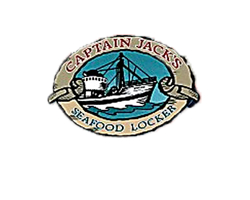 An Alaska and Tortilla Inspired Halibut Recipe

This Halibut recipe has a real story behind it. My wife, Margaret, and I honeymooned in a Alaska. While there, we got a lead on a fishing company called Captain Jack's in Seward, AK.
We booked a half day of salmon fishing on one of their boats and got a great boat captain with a small group of regulars. We blasted out of Seward up channel and in 20 minutes were dropping lines and landing fish. Or, should I say, "Margaret was landing fish." She caught the first salmon. The biggest salmon. The last salmon. All beautiful Silver Salmon – and she caught about a 47 lb Halibut.
Now, Halibut is the king of fish as far as I'm concerned. I find them delicate, firm and thoroughly delicious. Apparently, the world agrees with me because the cost of Halibut has about doubled over the last ten years, and it's not all my fault. The almost sweet fish is priced for those qualities as well as the filet's large format and ease of preparation. You can bake, roast, saute, pan-fry, deep-fry, stir-fry and season or coat the fish with whatever your chef's mind can conjure.
It is truly a magical fish and this recipe is one of my favorites – no lie. It is popular at Captain Jack's, as you can see from their catalog entry.
An Alaska and Tortilla Inspired Halibut Recipe
Ingredients
8 oz Crushed Fried Tortillas
4 oz Panko Bread Crumbs
1 oz Carne Adobado - OR - Taco Seasoning - OR - Fajita Spice
Rice Flour to coat
2 eggs beaten
1 lb of Fresh Halibut Cut into 2 oz portions (You may substitute Cod or other firm white fish if you wish.)
Instructions
Heat up frying oil to 350*
Cut the Halibut into 2 oz portions.
Dry the fish by dipping in the rice flour and then the egg.
Move immediately to the blended tortilla and panko
Fry in the pre-heated oil.
Turn after approximately four minutes and finish frying.
Move to a paper towel covered plate
Serve with salsa and guacamole
http://www.chefzieg.com/an-alaska-and-tortilla-inspired-halibut-recipe/
The Chef Zieg

Blog
Sign up

for the Newsletter
Categories