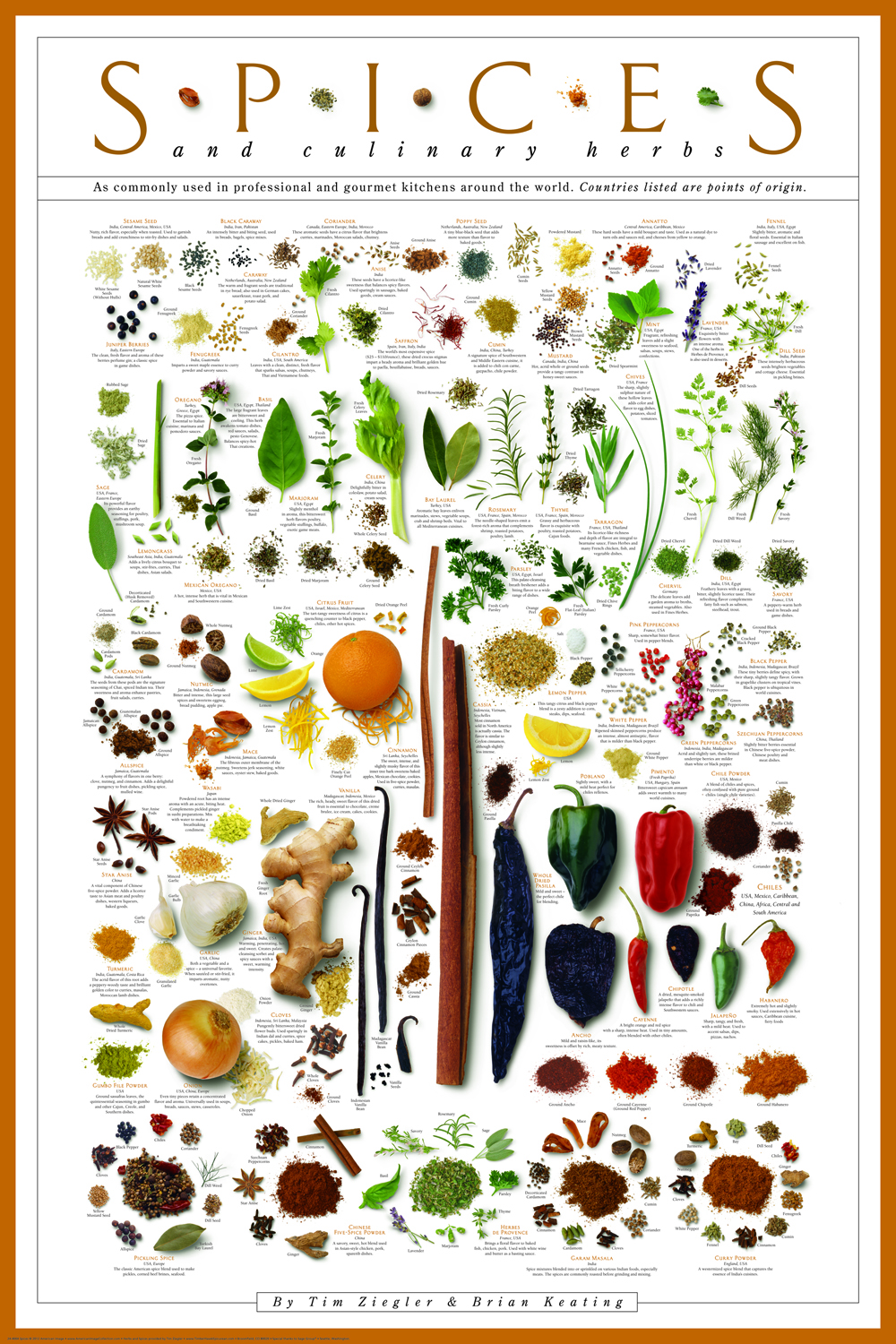 Spices & Culinary Herbs Print
$20.95 + Free Shipping
A colorful depiction of 189 spices, herbs, capsicums and seeds used in popular cuisines. Showcases dozens of spices and culinary herbs from around the world, including countries of origin, individual flavor profiles, typical usage in regional cuisines, and common blends.
As informative as it is beautiful, the SPICES print is just as suitable as artwork in a home as it is as a teaching tool to restaurant staff and makes an excellent gift for a chef, home cook, foodie or student of the craft.
 – Print by Chef Tim Ziegler & Brian Keating.
 – Photography by James Beard Award-winning chef and photographer, Lois Ellen Frank.
 – Printed on 100# premium matte finish cover stock (art quality) with an aqueous coat.
Ships via USPS ground. Packages are sent out every Monday and Thursday.
Sign up

for the Newsletter